For 3 Idiots – "All Izz Well"
~ Reetu Bajaj '12
Having visited India this past winter break, I found one main aspect in common: everyone was talking about Rajkumar Hirani's 3 Idiots. From advertisements on the road to live news streaming on television, to all popular radio stations, 3 Idiots was everywhere. Loosely based on Chetan Bhagat's bestseller "Five Point Someone," "3 Idiots" mocks the best institutions of higher education in India. Set at the fabricated Imperial College of Engineering, the movie connects the story of three rebellious roommates, lead by the comedic Rancho Chanchad (Amir Khan). Rancho, being the most talented out of the three, pursues knowledge for pure interest whereas his friends Farhan (R. Madhavan) and Raju (Sharman Joshi) battle under strains from families of lower economic standards. Adding to the fun (and sometimes destruction) of their adventures is the principal of the Engineering College, ViruS, played by Boman Irani. And as many know, there is rarely a Bollywood movie without any romance. This is where the principal's daughter, medical student Pia (Kareena Kapoor), comes in and falls for Rancho's positive attitude and lively charisma. With such a lively caste, storyline, and even music, you are in for 3 hours of a tuneful adventure.
It should be noted, however, that this film is not only for the laughs. "3 Idiots" touches on many sensitive topics, such as suicide and hazing rituals that take place behind a college's closed doors. Some say the movie doesn't just depict an insidious problem, but actually influences it. After seeing the movie, my cousins who live and attend college in Bangalore, relay stories on how the suicide rates are due to how intense and competitive colleges are. The movie also touches base with common stereotypes of Indians, such as students who receive pressures from their parents to become either an engineer or doctor.
Thus, "3 Idiots" touches very close to reality, creating a sense of seriousness but also of nostalgia in its audiences. We all wish we were given "some sunshine, [given] some rain, [given] another chance to grow up once again."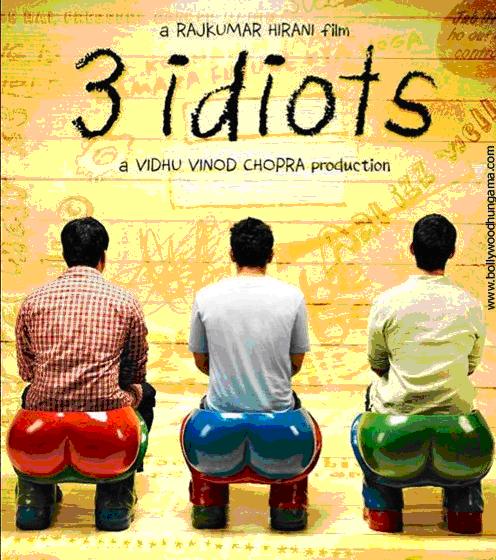 Image Courtesy: www.showbizgalore.com
My Name is Khan
~ Namratha Minupuri '13
My Name is Khan is not at all what you'd expect from a Karan Johar extravaganza – or, for that matter, a standard-issue Bollywood melodrama. There is no overly sweet romance, no hero to save the day, and no random song and dance sequences. Instead this entire movie rides on the shoulders of the intelligent Rizwan (Shah Rukh Khan). What makes this character unique is that he is diagnosed with Asperger Syndrome, causing Rizwan difficulty in communicating and making relationships
My Name is Khan is inherently a simple love story between Rizwan and Mandira (Kajol). However, after 9/11, their happy home falls apart due to changed attitudes towards Muslims. This is the point where Rizwan begins his grand odyssey across America to meet President Obama and tell him: "My name is Khan, and I am not a terrorist."
The film is a refreshing breakaway from mainstream Indian cinema productions. It surprisingly yet forwardly tackles controversial issue like Hindu-Muslim relations and terrorism. And aside from the few groan-inducing Bollywood-esque instances here and there, the film does so remarkably well.
Though the entire cast of this film delivers amazing performances, it is undoubtedly Shah Rukh Khan who deserves the most praise. Shah Rukh makes the transition from the eternal romantic to the intense Rizwan who is on a quest to regain his dignity and love. You sit through three hours waiting to get a glimpse of Shah Rukh through Rizwan Khan, but it doesn't happen.
However the film does have its pitfalls. The second half of the movie starts lagging and at least thirty minutes could have been cut. More so portions of the film are highly reminiscent of movies like Forest Gump and the Rain Man. And of course like any other Bollywood movie the audience needs to suspend reality in order to fully enjoy the film. But regardless of its pitfall My Name is Khan is most definitely worth watching. It is a skillfully made movie that brings tears with ease, while teaching important lessons about tolerance.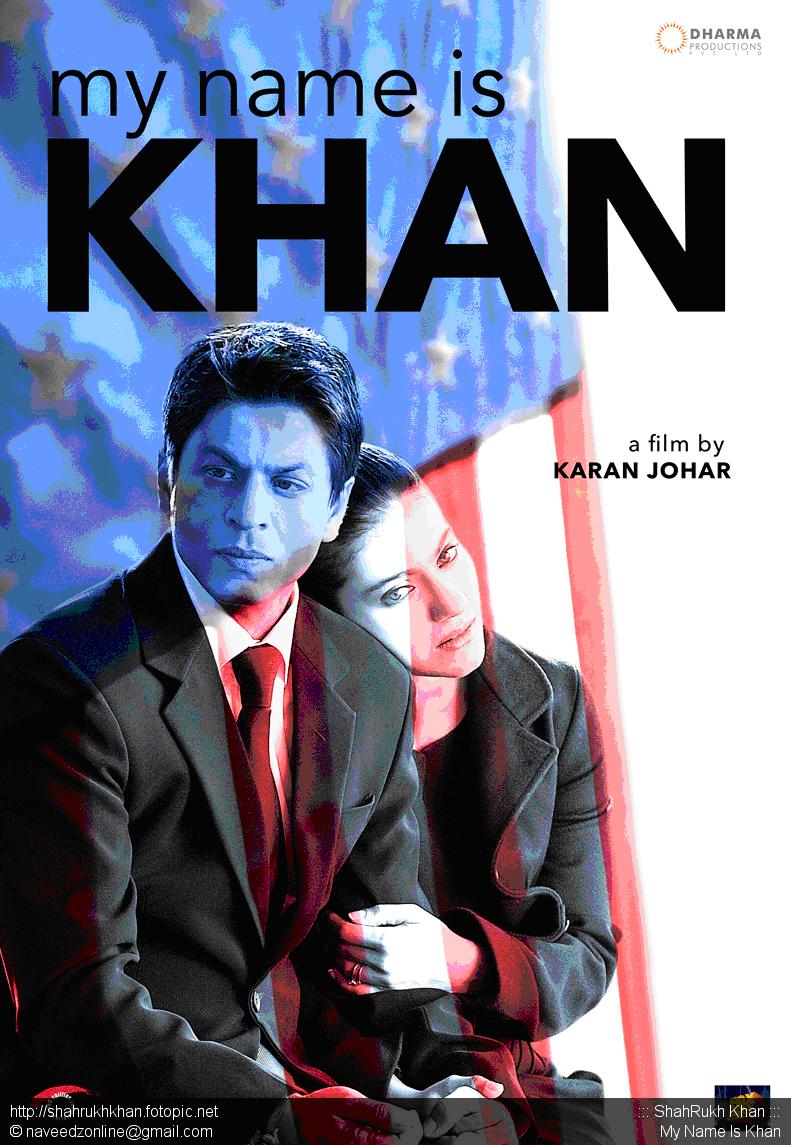 Image Courtesy: srkdon.blog.co.in